Whether you're looking to lose weight, build lean muscle, or boost energy, Isagenix has solutions to help you reach your goals!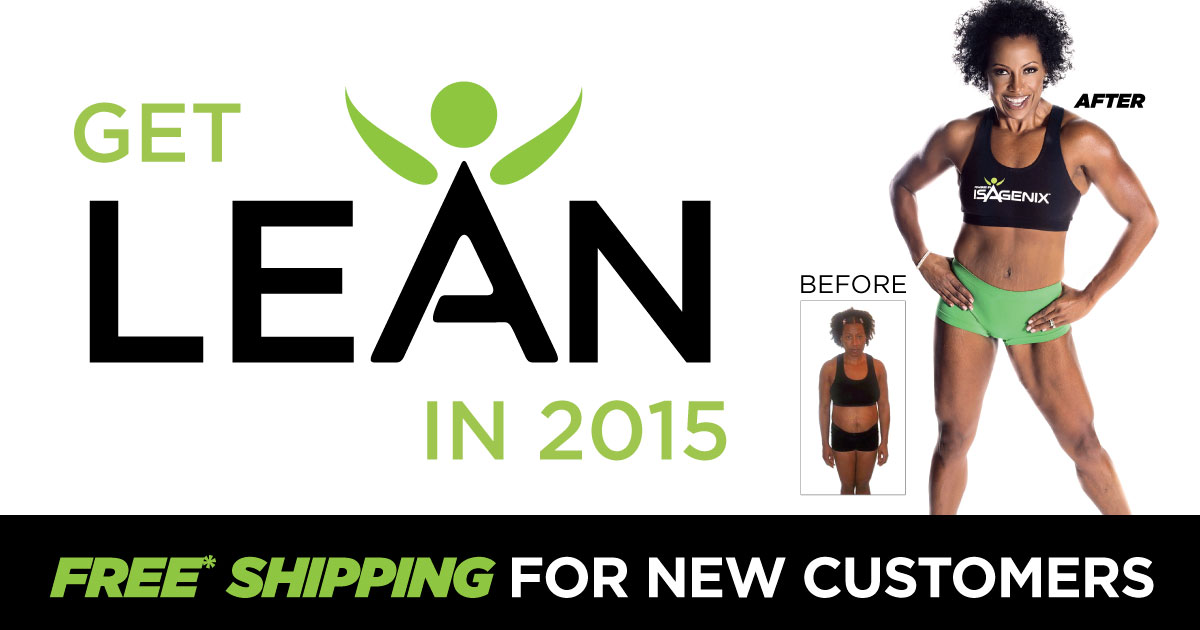 Plus, for a limited time only, we're offering free* shipping (up to $25) to new customers. Get started on your goals today!
Resolution: Release Unwanted Weight
Whether you have a little to lose, or a lot, you'll need a program that you can use long term. The Isagenix
30-Day Cleansing and Fat Burning System
is our most popular starter pak that helps you shed unwanted fat and build lean muscle. In fact, a study conducted at the University of Illinois at Chicago found that subjects on Isagenix products lost more body fat, lost more visceral fat, showed greater adherence, and showed greater improvement across several cardiovascular biomarkers in comparison to a leading "heart-healthy" diet. Study lead, Dr. Krista Varady observed that, "most intriguing was the adherence in the Isagenix group because of the system's ease of use."
Resolution: Build Lean Muscle Mass and Boost Energy
Time in the gym won't get you the results you want without the right nutrition. Now you have the perfect nutritional system to get you there. The
Energy and Performance System
and Performance President's Pak are convenient and easy to incorporate into any lifestyle, ideal for the athlete or "weekend warrior." The specialized products in the Energy and Performance System will help you get lean, build muscle, increase performance, and experience faster recovery. Now is the perfect time to help someone new start their own Isagenix success story! To qualify for
free* shipping
, new members must join Isagenix on Autoship** with an order of 164 BV or more from now until January 15.
*Program valid in the U.S., Canada, and Puerto Rico only, December 29, 2014 to January 15, 2015. Shipping (up to $25 value) is non-transferrable and will be automatically applied to qualifying orders. **Autoship is a convenient service that automatically ships the product of your choice every 30 days.